It's amazing how much you can miss someone without realizing it. You don't even know that a piece of yourself is missing because you can't stay in contact with someone you love. Even if you haven't been able to keep in close contact for years.
My brother finally has e-mail. He sent pictures of himself and where he is working in Kansas City. His life is turning around (*knock on wood*) and he is working his butt off in a job where his past won't come back to bite him.
My soul is at peace in a way it hasn't been in many years. I don't constantly fear a ringing phone. Ringing phones at odd hours bring bad news. Arrests, jail fights, or bar fights. They all happen at odd hours.
For the first time in 15 years I can hear a phone ring and not worry about my brother. He e-mails me at odd hours but that is because of his work shift. And as long as he is working and proud of his work, he is ok. Being able to reach out to him and talk about everyday events rather than packing a year's worth of events into a 10-15 minute phone call is truly priceless.
That is all I have ever wanted. Isn't he sweet?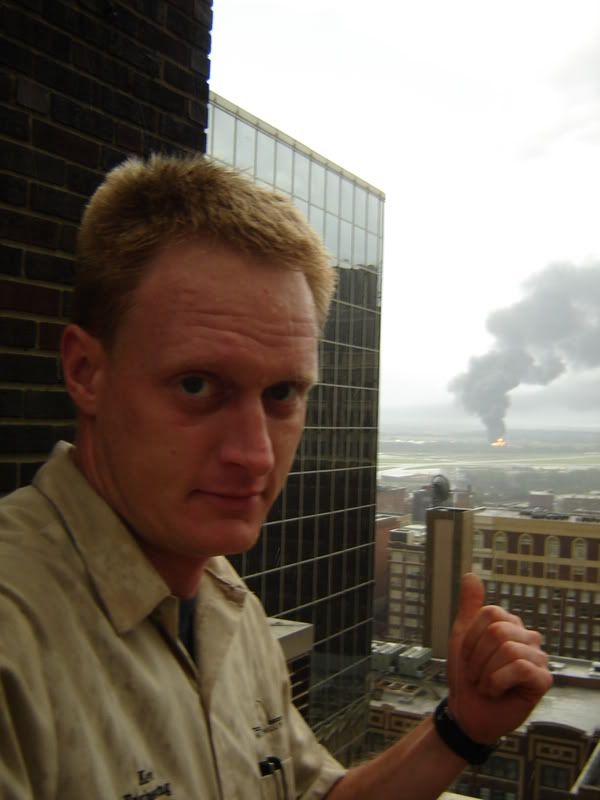 I love that kid so much. We went through the trenches of hell together and made it out the other side. It took him a little longer to crawl through but I watched him surface and spit over his shoulder. He's not going back.